Community around exercise
All Bloom athletes must have completed registration before participating in Bloom activities. Answers are confidential and only shared with pertinent Bloom staff/volunteers.
Our classes build a community around exercise.
Our goal is to ensure every athlete feels a part of the community. This empowers them to choose a lifetime of health and wellness thus improving their physical, mental, and emotional health.
Bloom offers strength, dance, chair fitness, yoga, Pilates, and indoor cycle classes. Classes are uniquely designed to support the needs of adults with intellectual and developmental disabilities (IDD). Bloom instructors are highly qualified to provide fitness instruction within the IDD community. Our class priorities in order of importance are safety, fun, community, encouragement, health, and fitness.
Bloom partners with intellectual and developmental disability service providers to bring in-person programming to facilities across the country. To learn more about starting a partnership location near you visit our Get Involved Page.
Bloom on-demand classes bring the same engaging programming to you at the location and time you choose. To choose a lifetime of health and wellness through our on-demand videos, download our app on the Apple or Google Play stores today.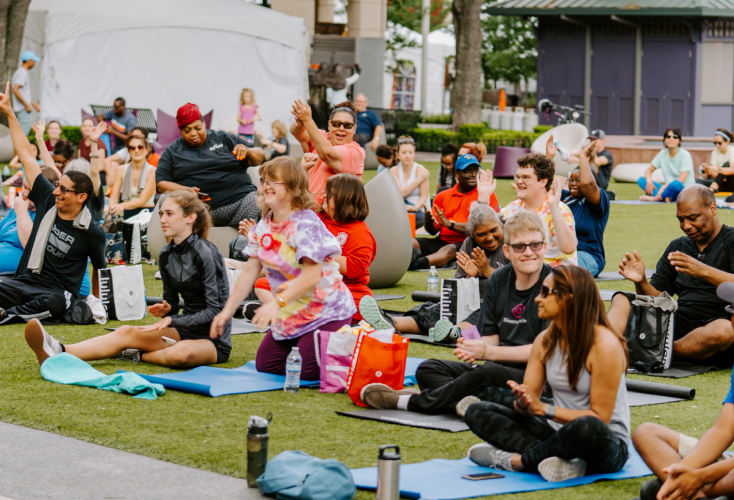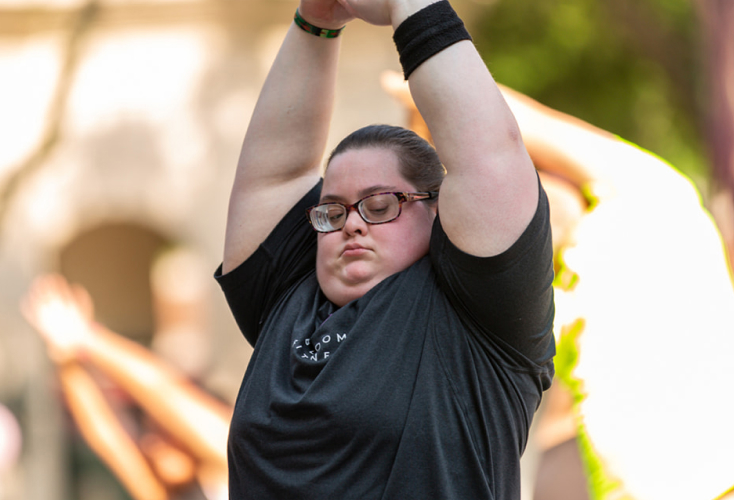 Bloom Live! classes provide athletes from across the country the opportunity to unite virtually for wellness classes. To join a Bloom Live! class today, download our free app on the Apple or Google Play stores.
"Bloom helps me feel happy and get in shape."
Layi
Bloom athlete
"Bloom is FUN TIMES!"
Chris
Bloom athlete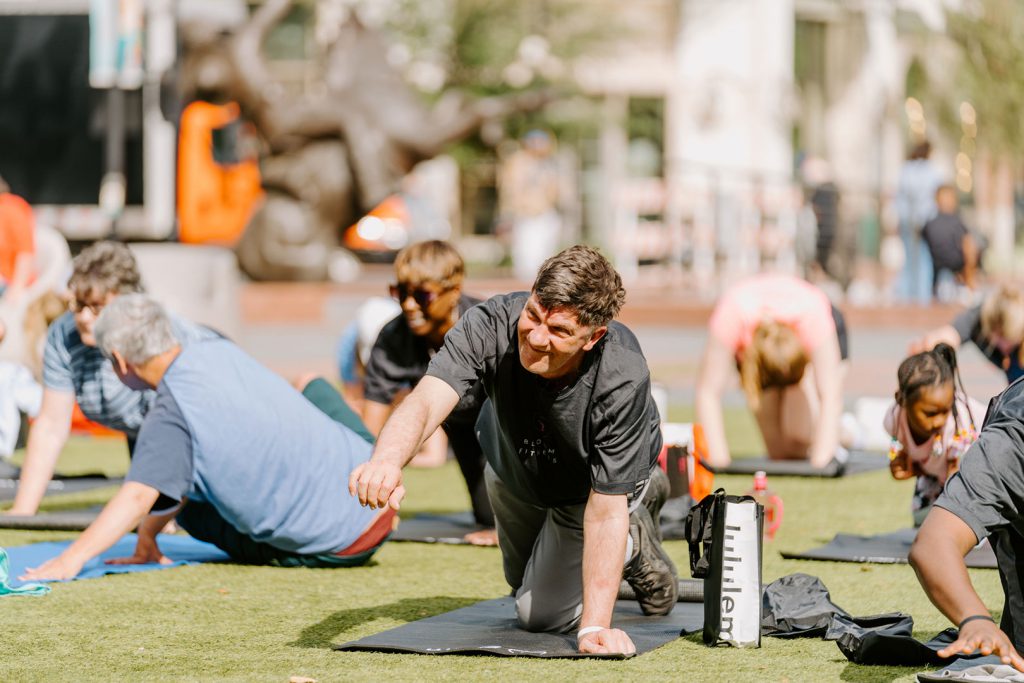 Help Bloom grow its community.